What Services Does FoodWise Offer?
Whether you want to come alone or with your family, once a week or once a month,
I have a plan to fit your needs and start you on the road to wellness. 
Individualized Nutrition Counseling
I work with you one-on-one to set and reach achievable, personalized health goals.
Your life requires unique solutions for its unique challenges, and that's what these sessions are all about!
I Can Help You With...

Celiac Disease
Wellness Counseling
Weight Loss/ Weight Gain
Food Allergies & Intolerances
Food Allergies & Intolerances
Gastrointestinal Discomfort
Autoimmune Disorders
IBS/IBD
Cardiovascular Wellness
Blood Glucose Management
Mood Disorders
Vegan/Vegetarian Lifestyle
Long-Distance Nutrition Coaching
Do you travel often, making it hard to keep appointments?
Do you want to work with me, but don't live in the Seattle area?
Do you just want a quick face-to-face check-in between your appointments?
I offer distance coaching services over Skype and the phone, nationwide!
LEAP Mediator-Release Testing
Do you think you have a food hypersensitivity but a skin-prick test came back negative?
Food allergy testing is a mainstay of immunologists everywhere, but most only test for IgE or anaphylactic allergies.  The immune system is incredibly complex and involves a variety of mechanisms, including IgG and IgM immunoglobins, T-cells, phagocytoses, lymphocytes and many more.  If you only test for one of these immune reactions, how will you know that you are getting the most accurate results possible?
Mediator Release Testing (MRT) tests for any immune response, regardless of the mechanism.  When your blood is exposed to antigen (say, gluten) that you react to, the solids in the blood decrease and the fluid increases, indicating you are having a hypersensitivity reaction, regardless of whether its an IgG reaction or some other immune response. 
I have chosen to offer the MRT LEAP test by Signet Diagnostic because it offers answers for long term chronic conditions that are otherwise untreatable.  LEAP has testing options for people with and without insurance and the results are given in a simple, easy to use format with explanations and a personalized rotation diet.
Cost of test: $295
Requires pre- and post-test nutrition counseling to interpret and act on test results,
typically 3 visits. You are responsible for verifying your insurance coverage.
Set up an appointment online right now:
View Larger Map
To find out what to bring to your first appointment, go to our Patient Resources page!
Pharmaceutical-Grade Supplements
I'm very happy to have found a supplement company I can wholly recommend: Emerson.
Their practices and products are second to none, and I'm offering a selection of my most-recommended supplements for 10% off year-round. Best of all, they ship direct to you!
Click below to enter the store!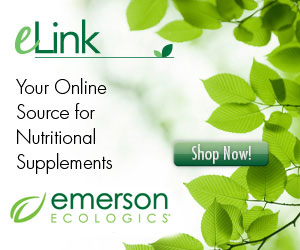 YES, we accept insurance!
REGENCE BLUE SHIELD - FIRST CHOICE
AETNA - CIGNA - LIFEWISE - PREMERA
At this time, FoodWise does not accept Medicare.
United Healthcare requires payment at time of visit.
You are responsible for obtaining reimbursement.
You are responsible for confirming your insurance coverage prior to your appointment.
You are also responsible for any portion of your medical bill that your insurance provider does not pay.