Watch Autumn on Fox News discussing the Mediterranean Diet's benefits:
Watch Autumn discussing the timing of lunch and weight loss:
Want to ward off those winter colds?  Well, oranges aren't the only foods with vitamin C!  For an extra anti-oxidant boost, try some broccoli, mango, tomatoes or cabbage!
Autumn is on maternity leave!
I'm very excited to welcome my son into the world, but it means that I won't be available to see patients for several months.
I'm referring all my patients to Julie, Ying, and Adriane at Greenlake Nutrition!
They're fantastic, and they share my values and my commitment to patient care.
About Autumn A. Hoverter, MS, RD, CD
Autumn is a dietitian, food writer/photographer, and adjunct faculty at Bastyr University. She earned her Master of Science in Nutrition from Bastyr University and is a registered dietitian with the American Dietetic Association. She previously earned her Bachelor of Science in Psychology from the University of Washington.
Autumn's Professional Publications
Newspaper Article on Diet Diaries
Newspaper Article on the Nutritional Content of Chile Peppers
Coconut Chicken Soup for Spry Magazine
Healthy Soup Tips for Spry Magazine
Autumn's Pharmaceutical-Grade Supplements
I'm very happy to have found a supplement company I can wholly recommend: Emerson.
Their practices and products are second to none, and I'm offering a selection of my most-recommended supplements for 10% off year-round. Best of all, they ship direct to you!
Click below to enter the store - don't forget the access code "health" (all lower case)!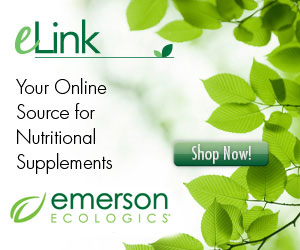 Autumn's Recommended Resources
Do you want to learn more about food and nutrition on your own? Interested in new recipes and ideas about food? Check out some of my favorite books, blogs, and websites!

Diet and Nutrition Reference

Food Essays
America Eats! On the road with the WPA by Pat Willard

Good Calories, Bad Calories by Gary Taubes

The Omnivore's Dilemma by Michael Pollan

In Defense of Food by Michael Pollan

Animal, Vegetable, Miracle by Barbara Kingsolver

Plenty by Alisa Smith and J.B. Mackinnon

Cookbooks
Cooking Free by Carol Fenster

Feeding the Whole Family by Cynthia Lair

Gluten-Free Baking by Rebecca Reilly and Romulo Yanes

Gluten-Free Italian by Jacqueline Mallorca

Greens Glorious Greens! by Johnna Albi

Healthy Bread in Five Minutes a Day by Jeff Hertzberg, MD and Zoe Francois

How to Cook Everything by Mark Bittman

Joy of Cooking by Rombauer and Becker

Mastering the Art of French Cooking by Julia Child

The New Best Recipe by Cook's Illustrated Magazine

The New Laurel's Kitchen by Laurel Robertson

Nourishing Traditions by Sally Fallon

The Vegetable Dishes I Can't Live Without by Mollie Katzen

The Whole Life Nutrition Cookbook by Alissa Segersten and Tom Malterre

Wild Fermentation by Sandor Ellix Katz